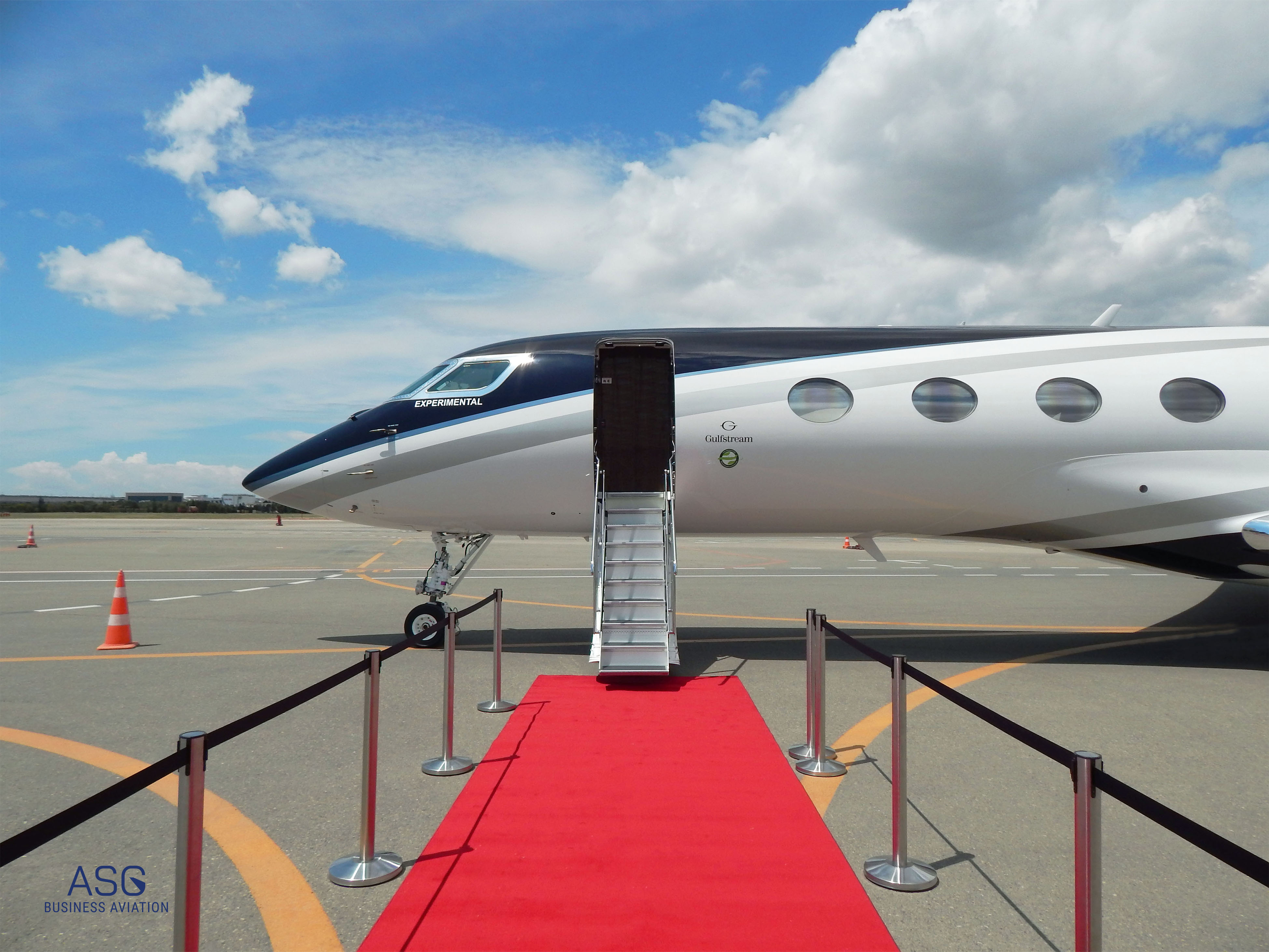 Azerbaijan became the next stop of the "G700 World Tour" of the Gulfstream Aerospace Corporation, the manufacturer of the world's most luxurious and fastest business jets. Exhibited at the terminal of the region's largest private aviation center of "ASG Business Aviation", the private jet attracted attention with its magnificence.

"G700" is considered the fastest and ultralong-range aircraft of the "Gulfstream" class. It gets this power from Rolls-Royce engines. The plane has a flight distance of 13,890 km and a maximum speed of 983 km/h.

It should be noted that "Gulfstream" jets are considered among the safest jets in the world. The main part of the aircraft fleet of "ASG Business Aviation" include "Gulfstream" jets "G280", "G450", "G550" and "G650".