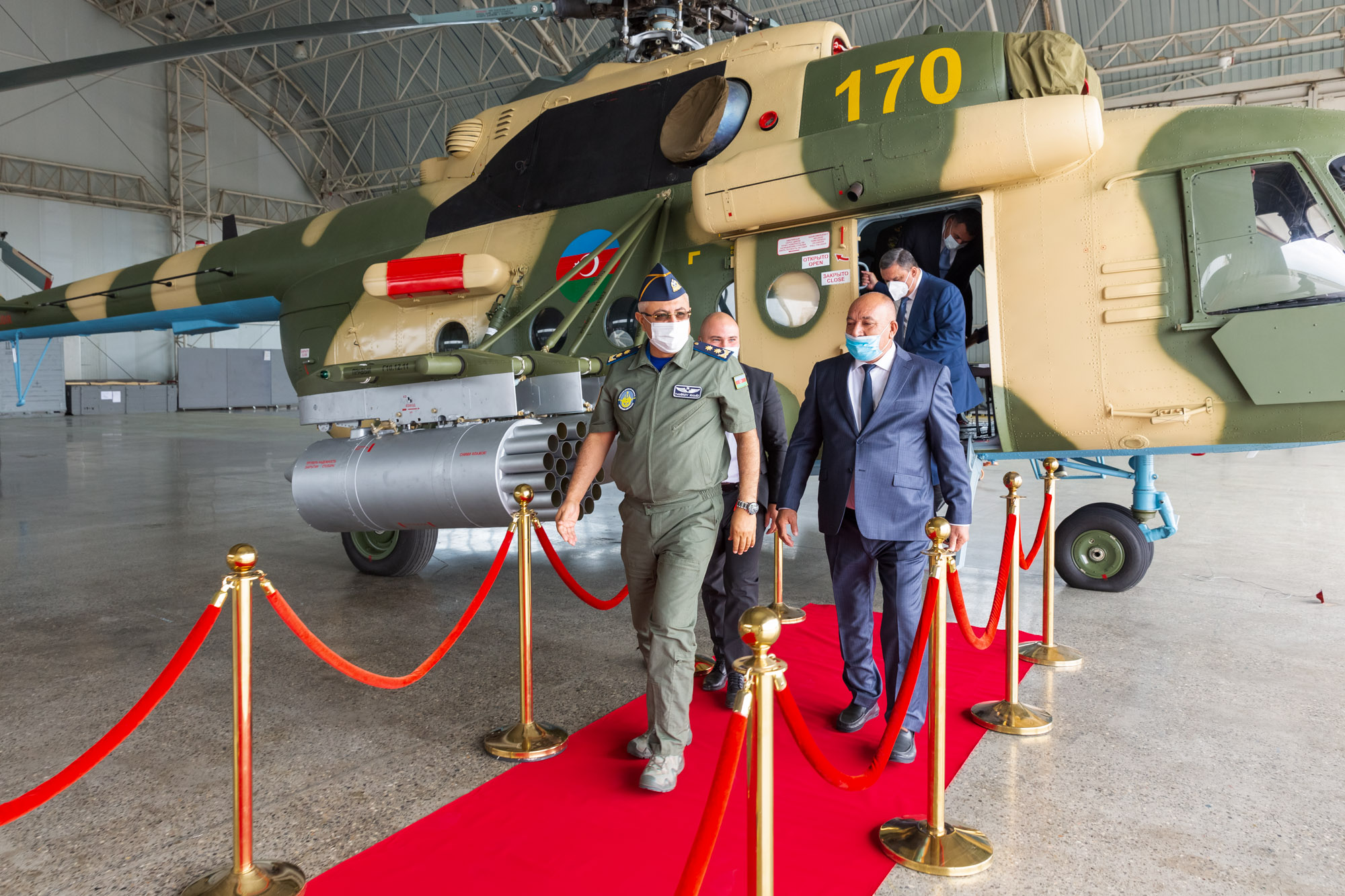 Another on-site overhaul of the Mi helicopter together with Russian specialists has been successfully completed, Helicopter Service Center LLC reported.
The implementation of such a large-scale project for the first time in the history of Azerbaijan's civil aviation was noted at the event held at the Zabrat Airport attended by the President of "ASG Holding", Mr. Teymur Mammadov, and the Commander of the Azerbaijan Air Force, Mr. Ramiz Tairov. The parties signed the acceptance certificate with symbolic keys to the helicopter being handed over thereupon.
This Service Center is a subsidiary of ASG Helicopter Services and is engaged in major repairs of Russian-made helicopters.
This is the third major overhaul carried out on the territory of Azerbaijan. Unlike the previous ones, this time a military transport helicopter was repaired.
The provision of on-site overhaul services is part of the authorization of the Service Center by the helicopter designer and obtaining an appropriate independent certificate for the overhaul of aircraft.
The construction of the first aircraft repair enterprise in the region that performs major repairs of Russian-made helicopters began in 2020 with full funding from ASG Helicopter Services.
It should be noted that the center equipped with modern facilities used today in the industry. It has a repair production capacity from 12 to 15 units per year. The repair of some of the removable equipment and power units will be carried out at the leading industry enterprises both within the country and abroad.
The idea of creating a full-featured Service Center on the base of the airline came about soon after mastering the on-site repair of the first vehicle. The project of creation of such a center has become part of the protocols of the intergovernmental Commission on economic and military-technical cooperation between Azerbaijan and Russia.
It should be noted that at the early stages it is expected to provide jobs to up to 100 people in the Service Center. Further, with the growth of its production turnover, the number of employees will be increased.
A video about the event that took place at Zabrat airport can be found at the link
https://youtu.be/CpI2AsV_pjY